We'll leave your containers clean, sanitized and smelling great!
Serving the Twin Cities and surrounding suburbs including…
Bloomington
Richfield
Eden Prairie
Chanhassen
Edina
…and more!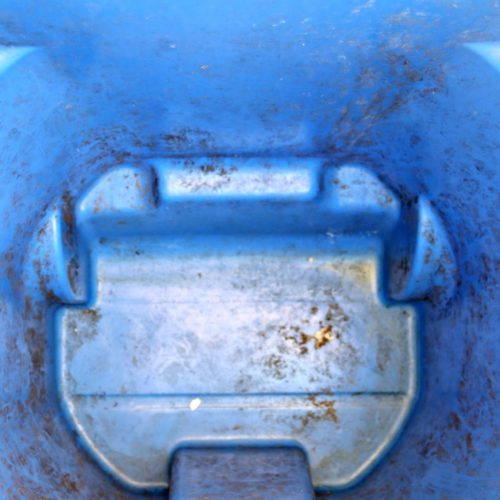 Before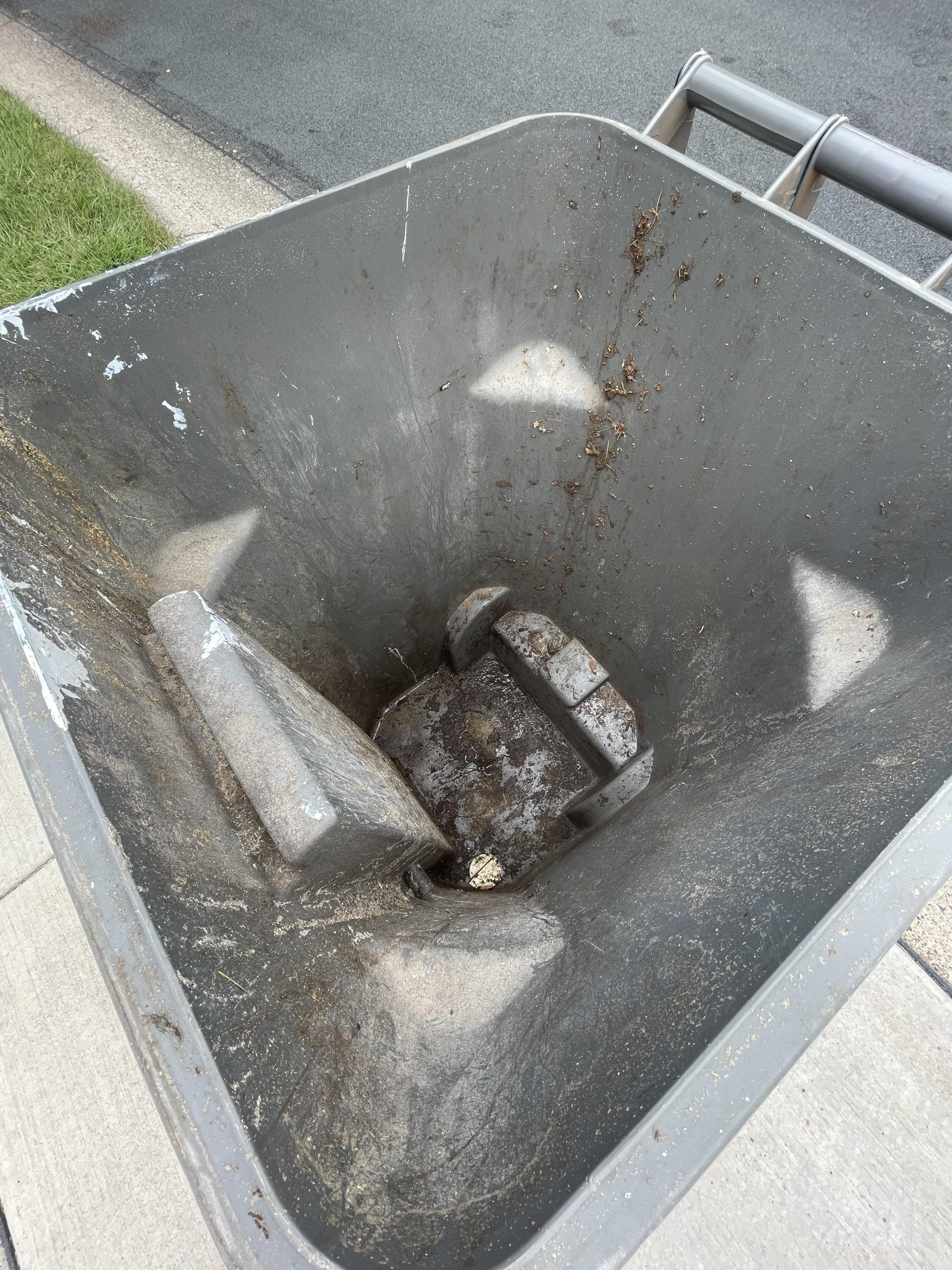 Before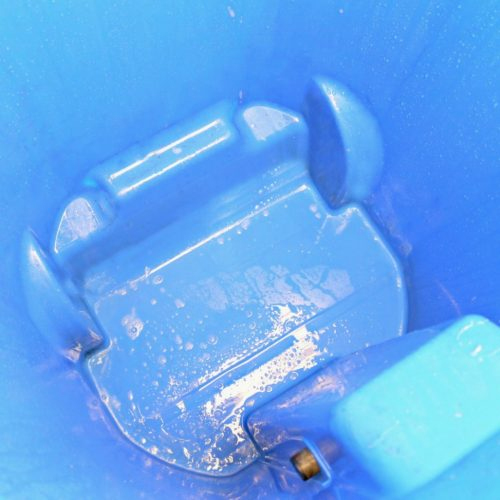 After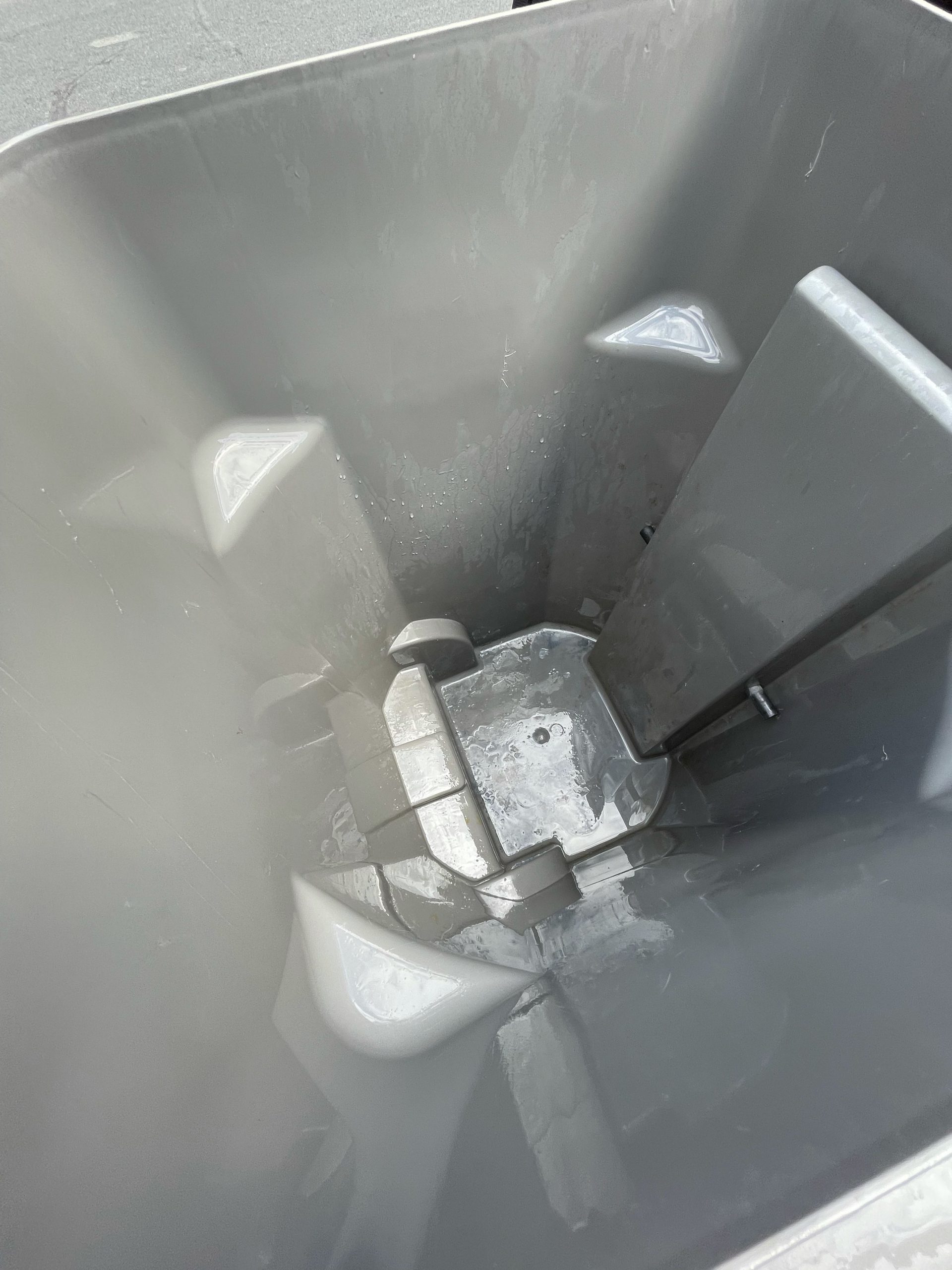 After
A Few Reasons Why Your Cart Should be Clean…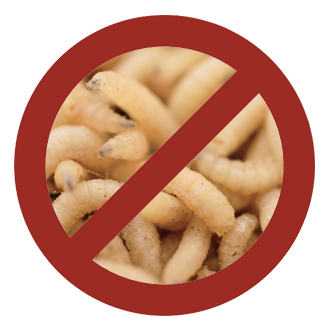 Flies and Maggots
Having problems with critters and bugs in your container? This could be a sign of infestation because your carts are dirty and need to be cleaned.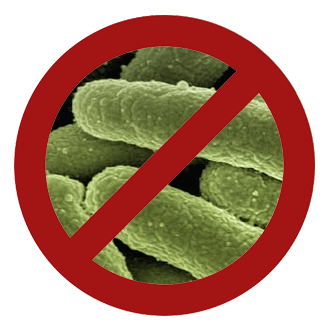 Germs and Bacteria
Rotting garbage is the home for germs, bacteria, mold and more. By using 200 degree high-pressure water, this issue can be washed away.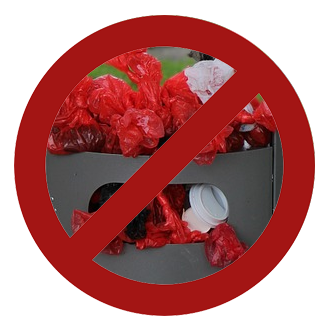 Pet Waste and Diapers
Over 10 million pounds of pet waste is thrown away every year! Add that to 20 billion diapers that are thrown out; that's a lot of waste! Free your cart of the smell and bacteria with our cart washing service.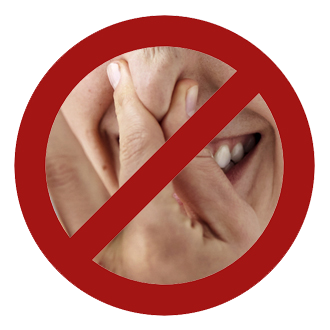 Smell
Whether your carts are stored inside your garage or left outside, the smell can be horrendous! The source of this smell comes from garbage breaking down which releases gasses and chemicals.
Natural and Eco-Friendly Products Used
Using regular water without the need for harsh chemicals makes our services 100% natural and eco-friendly! 
Efficient on Killing Germs and Bacteria
Bacteria are rapidly killed at temperatures above 149°. With our 200° hot water, combined with a 3000 PSI pressurized spray gun and cleaning heads, you can be rest-assured that your carts will be squeeky clean!
Germ-Killing Water Temperature
Regular Hose Water Temperature (55°)

40%

40%
Hydro Squad Hot Water Temperature (200°)

100%

100%
Regular Hose Water Pressure (50 PSI)

5%

5%
Hydro Squad Water Pressure (3000 PSI)

100%

100%
Learn more about the machine that does it all!
We use specialized lifts, wands, water tanks and more to keep your carts looking clean and smelling fresh.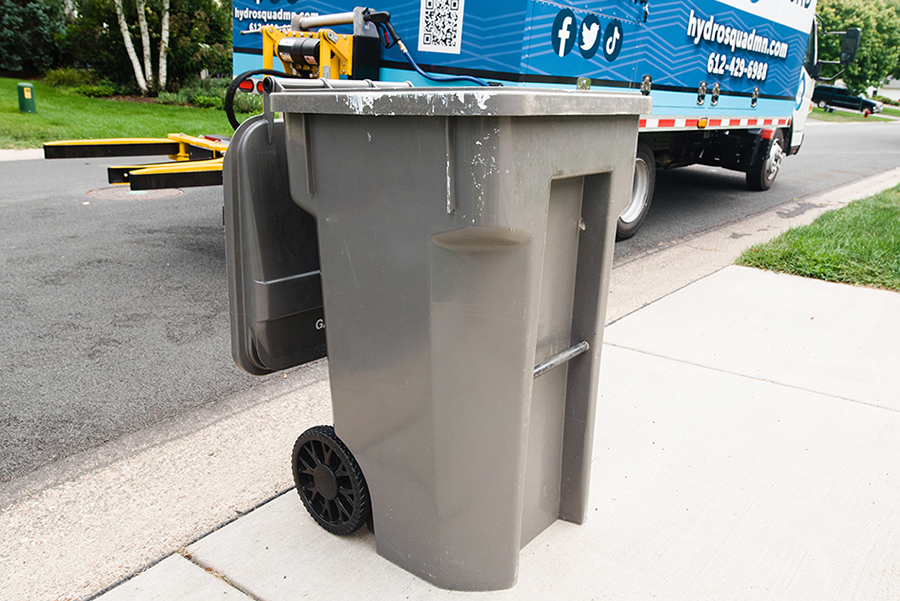 We schedule to clean your cart the day after your garbage pick up, except Friday. As long as we can see the containers from the street and they're easily accessible, consider them clean!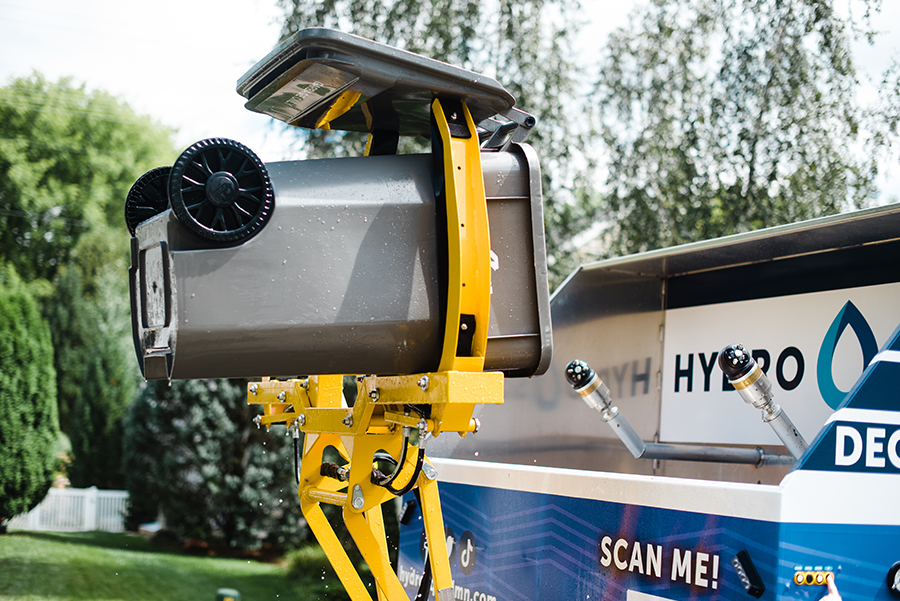 We attach your container to our specalized lift and the washing process begins! Our hot water jet sprays every inch of your container and we give the outside a wash as well. Your cart will be left clean and free of bacteria and smell!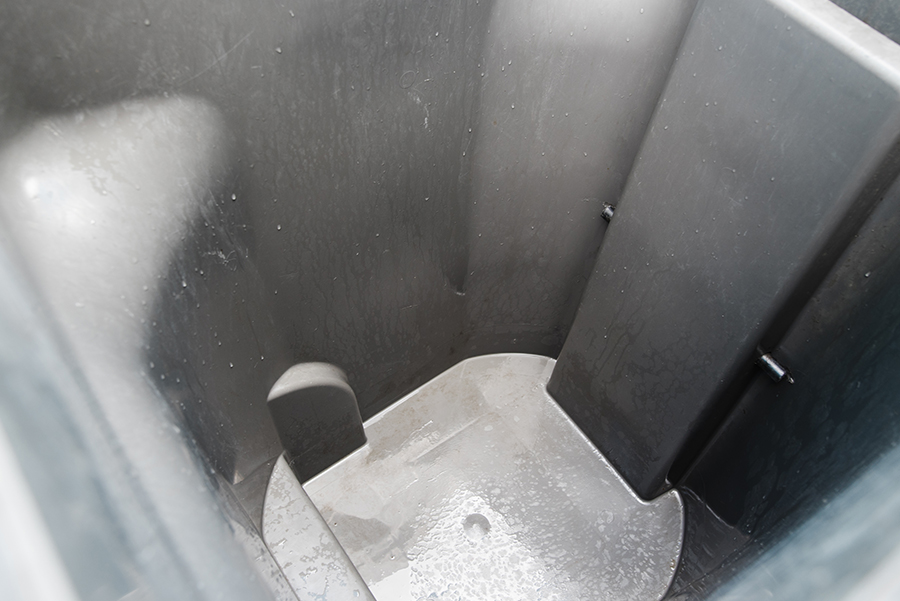 That's it! We'll place your cart back at the top of your driveway or where we grabbed your carts from. Depending on your service, we'll be back for another cleaning in no time to be sure your carts stay well-maintained and clean.
FAQ
Learn more about Hydro Squad's trash cleaning service. Don't see a question listed? Don't hesitate to reach out!
Why do I need to clean my cart?
Trash cans (and especially yard waste cans in the summer heat!) can get smelly and disgusting in a matter of days. Cleaning them isn't the most fun activity which is why Hydro Cart was created. Whether you store your containers inside of your garage our outside, a clean cart doesn't smell, removes harmful bacteria and keeps rodents away.
How often should I clean my trash can?
We suggest cleaning carts on a monthly basis. Having an initial cleaning will start you off in the right direction something something…
When do you schedule to clean my garbage containers?
We will clean your containers the day after they're dumped. If your garbage day is on Friday, your cart cleaning day will still remain Friday.
Do you completely clean my containers, inside and out?
Yes! We clean both inside and outside, leaving your cart completely fresh and clean. On rare occasions, cans can become extremely dirty. If a cart hasn't been cleaned in several years, it may take a few washes for very tough grime to be removed. Please note that stains such as paint or dried tar cannot be removed completely by our cleaning.
Do you work with HOAs (home owner associations)?
Yes! We work with several HOAs to keep the entire community of carts looking their best. Contact us today to learn more information on how we can keep your neighborhood's containers clean.
Can you clean commercial dumpsters?
Certainly! We work with garbage haulers, apartments, townhomes and more to ensure that all your containers are left fresh and clean on your property. Contact us today to learn more about how we can solve your dirty bin problem.
Sign Up Today!
No contracts and guaranteed clean carts!
How often do you want a cleaning?
Every Month
Cleaned once a month during the season (April to November) – approximately 8 washes per year

Up to two carts of your choice

Great for families who find their cart needing to be cleaned often
Every Three Months
Our Most Popular!
Cleaned once every three months during the season (April to November) – approximately 4 washes per year

Up to two carts of your choice

A perfect plan for those who want to maintain a clean cart all season
Once a Year
Cleaned once a year at the start of the season (March or April)

Up to two carts of your choice

Schedule a once a year cleaning (typically at the beginning of the year) to start out the year with clean carts
Hydro Squad specializes in servicing townhomes, apartment complexes, communities, HOAs and more!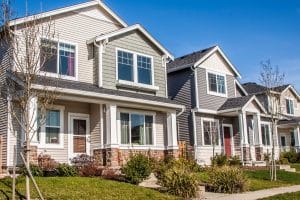 Discounted pricing for bulk cart cleaning
We can clean the inside of commercial dumpsters to eliminate smell and nasty odors
We also can pressure wash and sanitize dumpster pads
Common areas such as sidewalks, pool areas and more can be cleaned to enhance the property
Send us an email to learn more about how Hydro Squad can do bulk cleanings, pressurewashing and more to brighten up your community.
Let us clean your carts, lot or vehicles so you can focus on what you do best.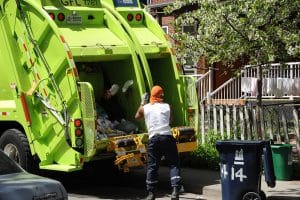 Bulk cart cleaning done at your facility or lot
From residental carts to commercial dumpsters, we can clean anything and everything
Other pressure washing services can be utilized such as fleet washing, asphalt and building cleaning and more
Tell us more about your cart cleaning situation and we'll let you know how Hydro Squad can help.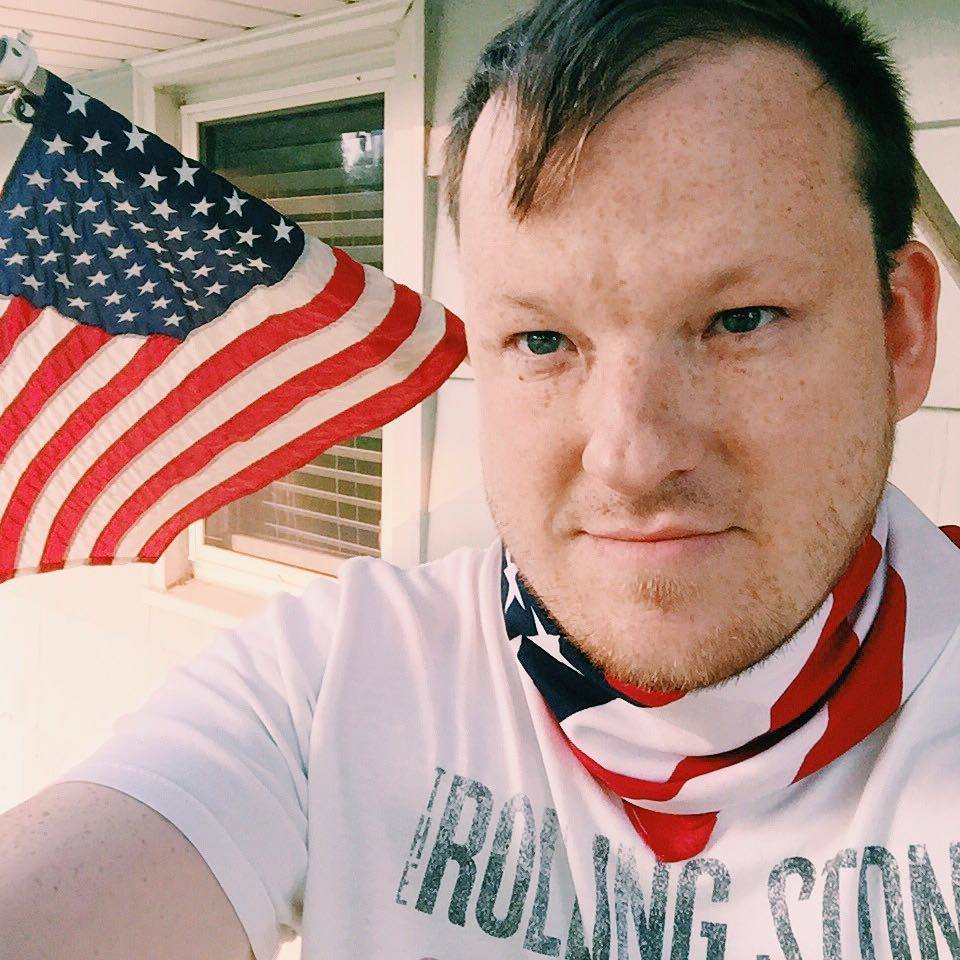 Greg
Founder
With over 10 plus years in the solid waste industry, Greg wondered why there was never a solution for cleaning containers. Outside of container washing, Greg enjoys learning Russian and riding motorcycles.
I look forward to leaving you with a bright and shiny container!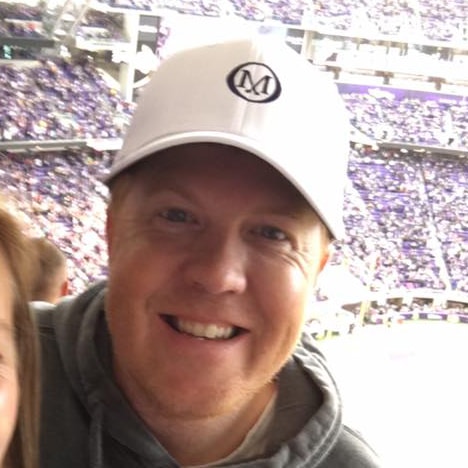 Josh
Founder
With over 15 years in the accounting industry, Josh has always liked things clean and tidy. Garbage cart cleaning is all he ever wanted and asked for! When Josh is not blasting water, he is usually golfing, relaxing at the cabin with family, or chasing his kids around the hockey rink.
I can't wait to change your life through cart washing!